John Christopher Kowsky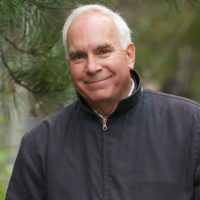 JOHN CHRISTOPHER KOWSKY – WEEKENDS
Weekend personality John Christopher Kowsky has enjoyed a rich and rewarding career, and covered a lot of territory since he first began broadcasting both radio and television at a very young age in his hometown, Bellingham, WA.  Introducing audiences to his name and style in Wenatchee, Spokane and Seattle, WA, his journey ultimately led to his hosting of television's "PM Magazine", which in turn resulted in John's appearances on NBC Television's "Star Weekends" where he worked with some of the top Hollywood performers and producers of the time.
Retiring from broadcasting on the eve of the Millennium, so his retirement could be "celebrated all over the world…with fireworks and everything",  John kept in touch with the broadcasting world as a consultant to a Satellite Radio station in New York City and was lured out of retirement by his love for radio, and because he liked what he he heard on KPND.  "It's pure- what Radio was like in the beginning for me. A time when Radio was fun!"
When he's not on the air, John is involved with the Porsche Club of America, Golfing at Gozzer Ranch Golf and Lake Club, and is a Lifetime Associate of the U.S. Naval Academy Alumni Association.
See a recent interview and career review at https://pugetsound.media/2022/01/18/john-christopher-kowsky-pacific-nw-broadcaster/
Contact John at jckowsky@gmail.com
[episode id=306]