Diane Michaels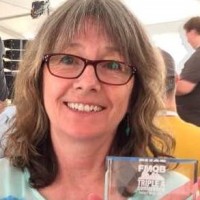 DIANE MICHAELS – MUSIC DIRECTOR/MIDDAYS
Diane's radio career started early by happenstance.  She was serving coffee at a radio station remote when the program director heard her voice and asked if she wanted to be on the radio.  She quickly learned the ropes, got her license (which you had to have back in the day) and was soon working a full-time shift at a station halfway between Sacramento and San Francisco.  Some of her fan mail from those early days was from a very captive audience…prisoners from Folsom Prison and San Quentin!
She moved to another station in the Sacramento area, until they flipped their format to disco, then it was off to Reno (KOZZ).  In addition to her regular duties there, she did a weekly jazz show on reel-to-reel tape and put them on a Greyhound bus for delivery to another station in Sacramento (KZAP).  My, how times have changed!  Diane also worked for KTHX in Reno.
After an upheaval in her personal life in 2002, Diane found herself in Sandpoint.  She's been at KPND since 2004 and does her daily midday shift from the comforts of our new studio.  However, she also does some freelance work for two stations (in Reno and Sacramento) from her home studio, where she is kept company by her two beautiful sheep dogs.
To contact Diane, email her at dianemichaels@953kpnd.com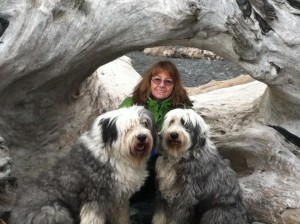 [episode id=306]