Jonny Knight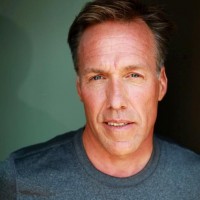 JONNY KNIGHT – WEEKENDS
Jonny would like you to believe that he was born 1000 years ago on the planet Hoth and came to Earth as "The Snow Jedi".  However, in actuality, Jonny was a young boy, living in the South, then Massachusetts for most of his early years.
When Jonny became of age, he enlisted in the Army and fought "The Cold War"…most fitting for a Snow Jedi.  After serving our country, Jonny moved to Seattle, where his son William was born.  They both moved to Sandpoint, a climate better suited for one who claims to be a Snow Jedi.  In fact, he was voted "Sandpoint's Best Ski Bum" in the latest "Best Of" Inlander poll.
Besides skiing, Jonny is a big fan of fly-fishing, snowmobiling and the three B's: Beer, Boating and Broadcasting.
To contact Jonny, email him at jonnyknight@953kpnd.com.