Christine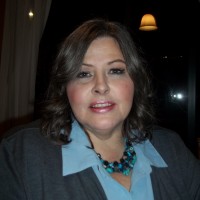 CHRISTINE – SUNDAY BRUNCH
Christine was born and raised in Iowa (go Hawkeyes!) and ended up in Tacoma, Washington where she worked her first radio job.  She's been host of the KPND Sunday Brunch for several years and spends the rest of the week being mom to her kids (and grandkids!).  She's also a writer and released a book last year.  She's very interested in supporting causes close to her…Autism Speaks, NoMore.Org and the Wounded Warrior Project.
If money were no object, Christine would like to buy a big parcel of acreage, bring in a bunch of history-making musicians and hold a huge peace loving festival (of the century) for anyone and everyone.
To contact Christine, email her at radiocorcoran@hotmail.com.
[episode id=306]